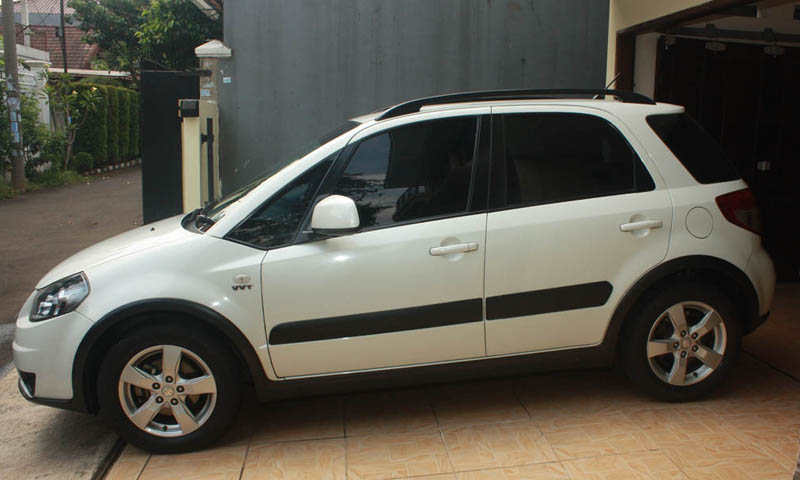 Significant aspect (a personal preference) on selecting a family car
Abundance of selection
If a person would buy anew car, what aspects would be considered? A lot. There are lots of aspects and options to be considered when selecting a new car to buy. Some things might be a priority to a person, but not to the others.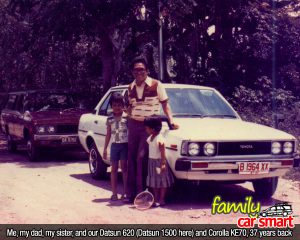 The following are the aspects that might be quite considerable, and my personal preference on the matter.
My preference is toward simple things. Everyone's preference might differ, though.
Reliability
Reliability is a definite requirement. I'd avoid brands and models that have the renowned history of unreliability, costly maintenance repairs.
Some brands are well known for scarce spare part availability, which hurts more on transportation reliability.
Cars are money pits. I'd rather keep more of the money in my pocket than throwing it into that pit.
Luggage capacity
This could be a very significant consideration. For a vehicle with three-row seating, having sufficient luggage capacity is necessary. With all seats in place, there should be still sufficient space for a few suitcases (it's a challenge on super minivans). Therewith, all occupants do not need to wrestle their stuff on the seats.
External look, not significant
As for a personal preference, I don't care much on how a car looks. As long as it does not look too weird or ugly, it does not matter. Flashy exterior is what makes a car sold. But every time it is driven, we are always inside. It's the interior that we will see on every trip. So I don't consider much on how the car looks, including …
Larger and flashy wheels
I'd avoid larger tire size when possible. The tire size is actually wheel outside diameter (tire inside diameter), not the outside tire diameter. A 15 inch tire can have similar outside diameter to a 17 inch tire. For the same outside tire diameter, the smaller tire is usually more comfortable. And it is usually much cheaper to replace. Tire performance? I don't look at performance in a family car.
Full size spare tire
I'd look seriously on this. Having a full size spare (hopefully, with similar wheel to the other four) is very significant in a family car. It would be very inconvenient to have a temporary tire installed on a long trip where a tire repair shop is still far away.
Spare tire storage
MPV's and minivans with spare tire storage inside cargo area are really a mess. It is a flawed design for a family car. Imagine a putting dirty tire among family stuff. It becomes even worse if the spare tire is a temporary space-saving type (hence, the spare tire space is not meant for a full size tire). The flat full size will eat tremendous space in the tire storage, if it can fit there at all. If the cargo space is already packed with luggage from the trip beginning, it will give us headache.
Preference for a smaller engine /lower trim /least expensive in the line
I'd stick with the most necessary equipment /features only. Often times, my preference will bring to the lowest trim car. Price difference between the lowest trim and most expensive model can be up to 50% of the lowest trim car, while its hauling capacity remains the same. Yes, it is usually a bit slower. But the basic features are already there, plus it is usually easier and less costly to maintain and operate. And the tax is lower too. All these will make it easier on the owner.
These are some aspects which make my personal preference on choosing a family car. Yours could be different. Any comment or suggestion is always welcome. Just write it below. Thank you.